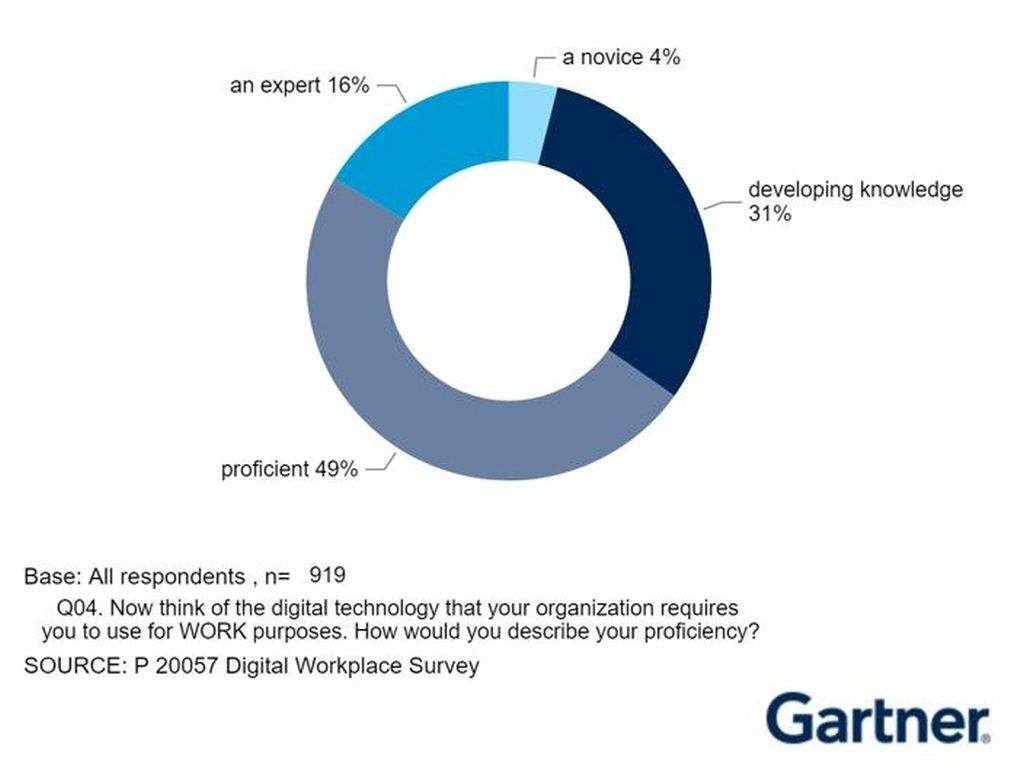 Pandemic creates new breed of technology 'experts'
Aussie home workers lift their IT game.
Nearly one in five workers consider themselves to be digital technology experts since the start of the COVID-19 pandemic , while over half consider themselves proficient, according to a new survey from Gartner, Inc. 
An increased reliance on digital collaboration tools and lack of in-person IT support while working remotely altered many workers' relationships to technology, according to the research firm.
"Workers seized on the crisis to improve their mastery of a wide range of technologies and applications in the space of a few months," Whit Andrews, research vice president at Gartner, said. "Today's workplace is vastly different from 2019's, and CIOs must prepare their technology stacks, office spaces, IT teams and mindsets to embrace the new future of the digital workplace."
Gartner surveyed 10,080 full-time employees at organisations with 100 or more employees, including more than 900 in Australia.
Australian workers' sense of technology mastery has particularly accelerated, with 65 per cent of employees considering themselves either experts or proficient with digital technology, according to Gartner.
When asked to select reasons for improved productivity, 42 per cent said flexible work hours. The next most common reasons for any productivity improvement were availability of new technology or devices (23 per cent), and changes in their physical space or location, such as fewer distractions and less socializing with co-workers (23 per cent).
More than one-third (34 per cent) of Australians reported that they have been more productive since the start of the pandemic. Only 20 per cent of Australian respondents said they were less productive since January 2020, and 46% felt their productivity remained the same. Connectivity issues were the most selected reason for decrease in productivity (26 per cent) followed by more time spent in meetings (23 per cent) and lack of the needed technology or technical know-how (23 per cent).
Tech spending on the increase
Spending on technology products and services in Australia is projected to exceed $109 billion in 2022, an increase of 6.5 per cent from 2021, according to the latest forecast from Gartner.
Australia's IT spending is showing its strongest growth in a decade, and Garetner expects growth rates of around five to six per cent to continue for the next few years.
Growth has been driven by business rather than consumer spending. 
Spending growth on devices (primarily PCs and tablets) reached a peak of nine per cent in 2021 as remote work and learning took hold, and growth will remain elevated in 2022 as enterprises upgrade devices and/or invest in multiple devices for remote or hybrid work settings. The total installed base of PCs in Australia in unlikely to drop back to pre-pandemic levels, following growth of almost 25 per cent in 2020 and a further 20 per cent growth forecast for this year.