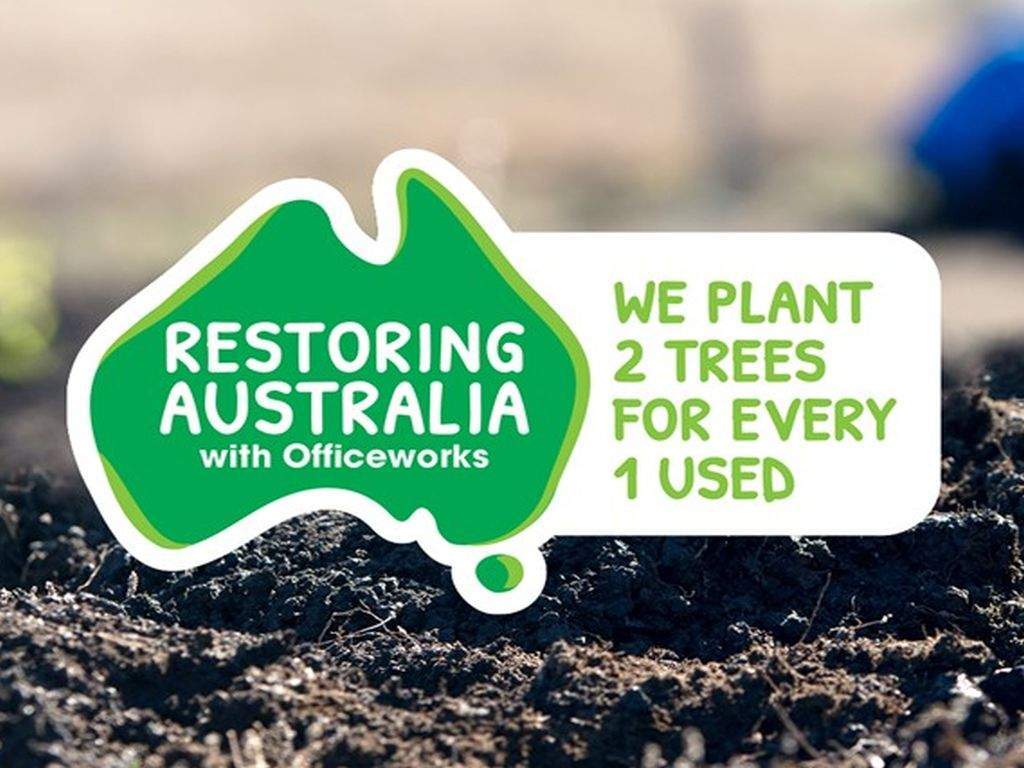 Officeworks starts planting another million trees
Restoring Australia initiative enters fifth season.
Officeworks has begun planting another million trees in partnership with Greening Australia as part of its restoring Australia program.
Launched in 2017, the Restoring Australia initiative has a goal to plant two million trees nationally by 2025 and plants two trees for every one 'used' to make paper-based products, based on the weight of products customers purchase at Officeworks. 
In 2022 more than 240,000 native trees will be planted in three regions between June and November, helping to restore Australia's natural landscape and biodiversity 
Ryan Swenson, Officeworks head of environment, social and corporate affairs, said:  "We have a huge goal to plant two million trees by 2025 with the help of our customers, our team members and planting partner Greening Australia. We were thrilled to reach the million tree mark last year and now we are ready to start planting our next million trees. 
"Through Restoring Australia, Officeworks is committed to helping customers make more sustainable choices when they shop with us and to help create lasting, positive change for people and the planet. 
"We want our customers to know that by buying their paper and wood-based products from Officeworks, they're helping to restore Australia's natural environment," he said.