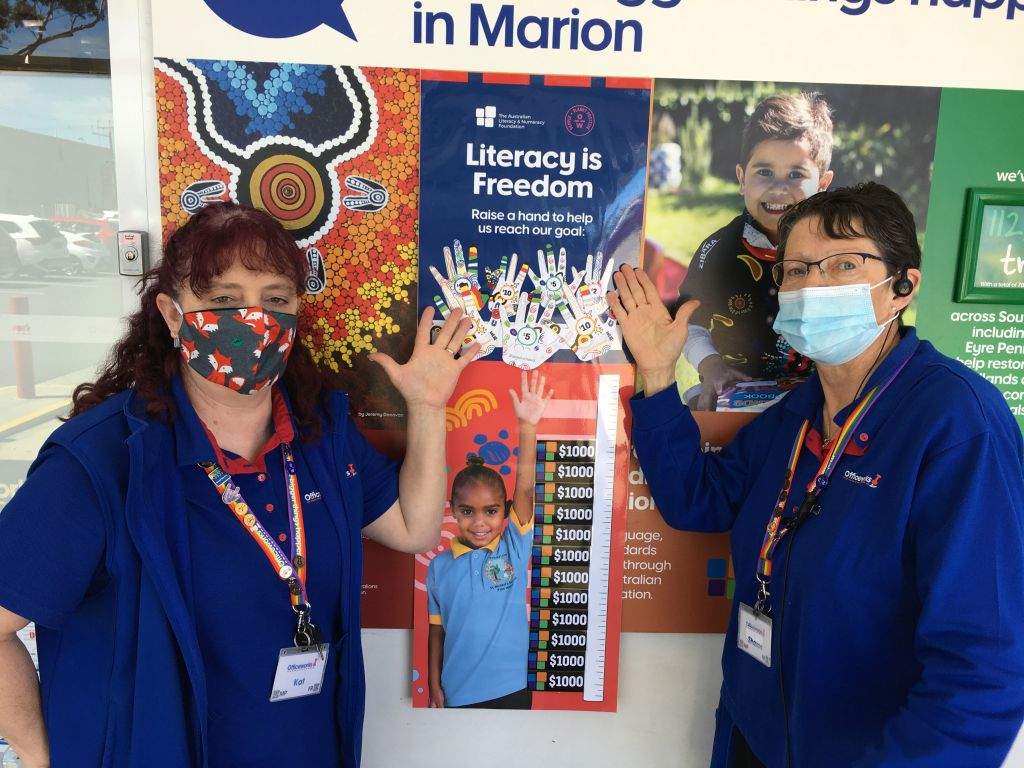 Officeworks busy in the bush with community projects
Retailer makes a difference with literacy program and tree plantings.
The annual Officeworks Wall of Hands Appeal has raised more than $710,000 for The Australian Literacy and Numeracy Foundation (ALNF) to support the delivery of literacy programs in communities across the nation to help close the Indigenous literacy gap.
Every September, Officeworks supports ALNF by helping to raise vital funds to support their Early Language and Literacy, Share-A-Book and Literacy Pack programs. 
This year, customers could purchase a hand in-store or a virtual hand, with all funds supporting ALNF's vital work on the ground. Thanks to the generosity of its customers, partners and team members, Officeworks raised more than $710,000, including a donation of $100,758 by the company itself.
Officeworks has been a supporter of the ALNF since 2014, and has helped to support more than 15,000 students and raised a total of $3,421,395.
Officeworks Restoring Australia
The Officeworks Restoring Australia initiative, in partnership with Greening Australia, has reached a significant milestone this month with the planting of the one millionth tree as part of the retailer's goal to plant two million trees across Australia by 2025.  
This year the Strzelecki Ranges site in Victoria was added to the project, with a focus on protecting threatened species including the genetically significant Strzelecki Koala and the nationally threatened Greater Glider possum.
To date, the project  has restored 1,700 hectares of Australia's natural landscape and there are 19 planting sites active across the country.
Sarah Hunter, managing director of Officeworks, said: "Through our four years of partnership with Greening Australia we've been able to support local landholders and communities to regenerate land where some of these natural landscapes have been lost. 
"We want our customers to know that by choosing to buy their paper products from Officeworks, they're helping to restore Australia's natural environment," she said.