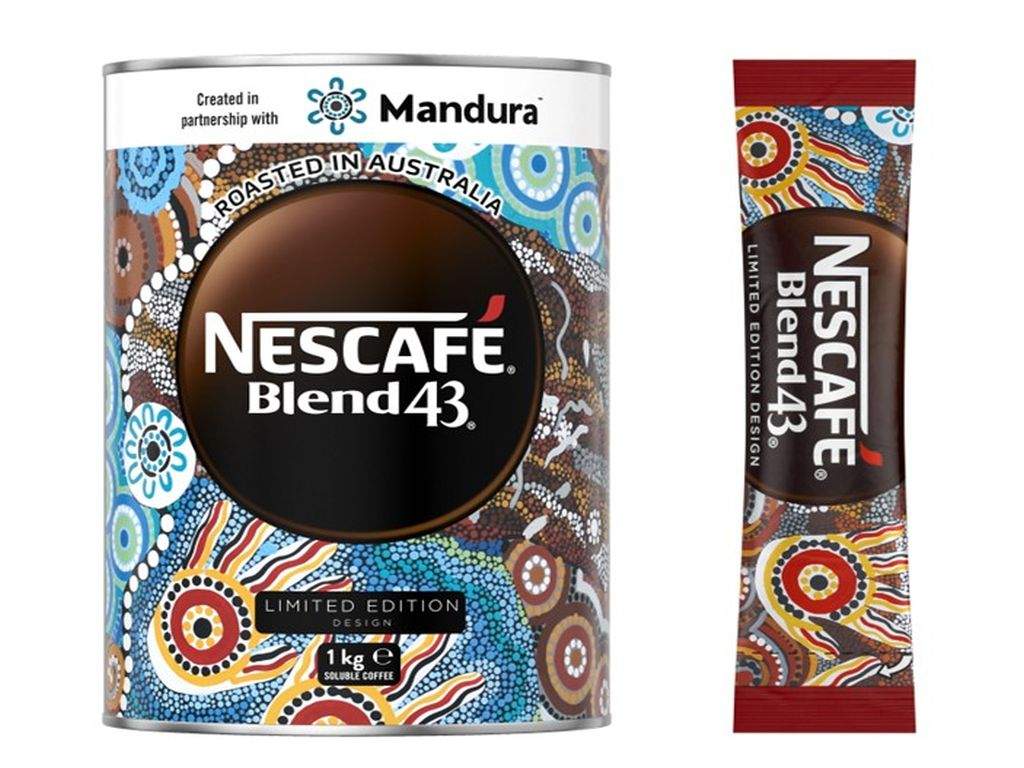 Nestle Professional launches Indigenous-branded coffee range
Winc joint venture highlights artistic flavour.
Nestlé Professional has partnered with First Nations workplace supplies company Mandura, to launch a limited-edition range of instant coffee.
Mandura, a joint venture with Winc Australia, will market Nescafe Blend 43 tins and sachets which highlight the story of diverse trading places – Mandura means 'trading place' in the Jaithmathang Bimble language. 
The Nescafé Blend 43 and Mandura limited edition packaging features a Mandura-commissioned artwork by First Nations artist Murray Murrajuaiie Belford, a Pitta-Pitta man from the Channel Country. 
Scott Stuckmann, general manager of Nestlé Professional, said, "In our commitment to valuing all workplaces and communities across Australia, Nestlé Professional is proud to partner with Mandura on this project."
 "Our partnership with Mandura helps provide access to workplace supplies across Australian businesses, with First Nations peoples and businesses top of mind," he said. 
Scott Allen, CEO of Mandura, said, "We are thrilled to be partnering with Nestlé Professional on the Nescafé Blend 43 limited edition range which highlights the story of diverse trading places.
 "This partnership allows us to further our goals of donating 20 per cent of profits to the Pauline E. McLeod Foundation, which focuses on mental health support, entrepreneurship, education and positive employment opportunities." he said.
The 1kg tins will be available exclusively via the Mandura and Winc websites from June, with the 280pk sachets available from next month.