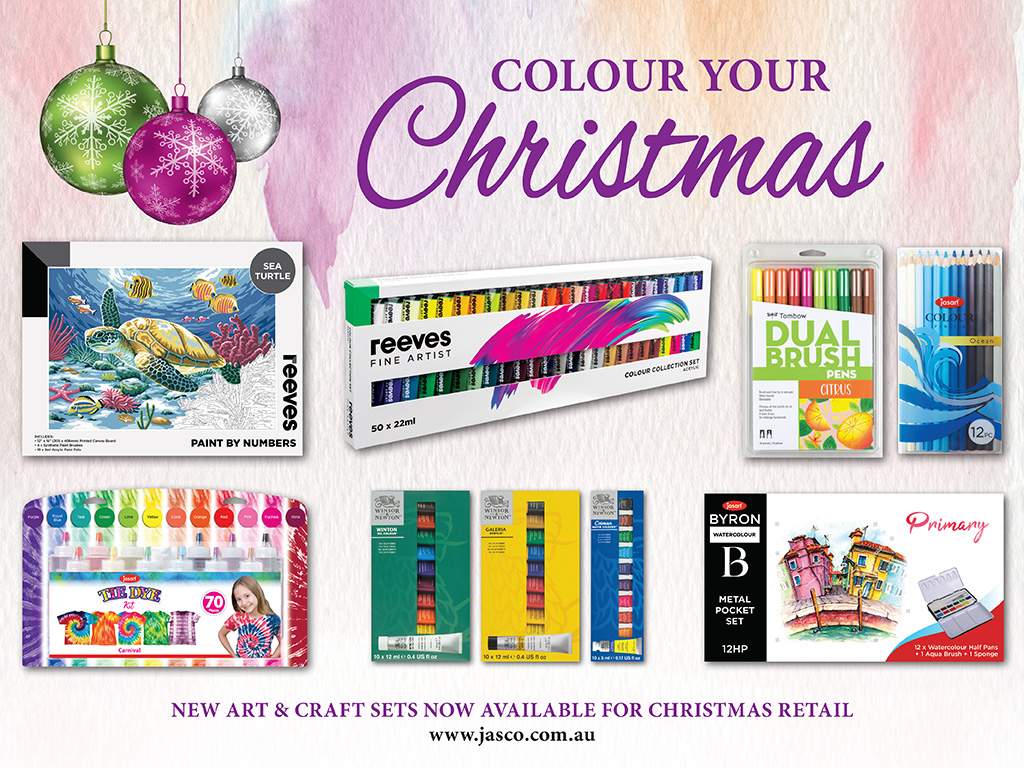 Christmas gifting is on the horizon with Jasco
SPONSORED CONTENT
Capturing the imagination of your Christmas shoppers.
From festive stocking fillers to fine art supplies, Jasco has released a collection of new art and craft gift sets ahead of the Christmas season.  
For all ages and interests, new gift ideas from Jasco include art and craft materials from leading art brands such as Reeves, Winsor & Newton, Jasart, Pebeo and Tombow. 
New Christmas Art & Craft Sets now available from Jasco include:
Winsor & Newton Paint Sets of 10 & 20
Reeves Acrylic Complete Pouring Set 
Reeves Acrylic Paint Set of 50
Reeves Paint Sets & Paint By Numbers 
Tombow Dual Brush Pen Sets
Jasart Byron Watercolour Sets
Jasart Pencil Sets & Brush Sets
Pebeo Collection Sets
Jasart Tie Dye Kits
Jasco Pty Ltd has delivered leading art brands for more than 60 years. With over 100 international suppliers and a sales force across Australia, Jasco represents the biggest brands in art and design materials, educational supplies, crafting and much more. View the extensive everyday range at
www.jasco.com.au