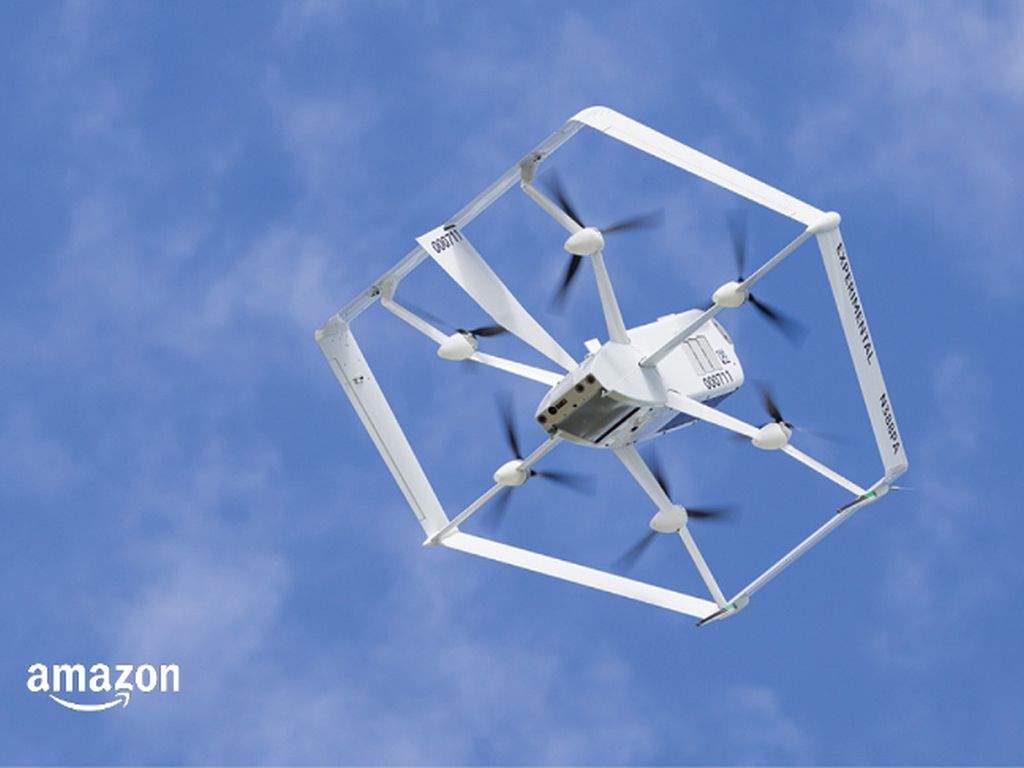 Amazon takes off with US drone deliveries
E-commerce giant has announced plans to begin drone deliveries in California later this year.
Eight and a half years after establishing Amazon Prime Air, Amazon said it plans to begin drone deliveries in California later this year.
In a blog post, Amazon said that its customers living in the town of Lockeford will become among the first to receive Prime Air deliveries. They will be able to sign up for the free service on "thousands of everyday items".
"Lockeford residents will play an important role in defining the future," wrote Amazon. "Their feedback about Prime Air, with drones delivering packages in their backyards, will help us create a service that will safely scale to meet the needs of customers everywhere."
Once onboarded, customers in Lockeford will see Prime Air-eligible items on Amazon. They will place an order as they normally would and receive an estimated arrival time with a status tracker for their order. For these deliveries, the drone will fly to the designated delivery location, descend to the customer's backyard, and hover at a "safe height". It will then release the package and rise back up to altitude. Sensors on the drone make sure there's a small area around the delivery location that's clear of any people, animals or other obstacles.
Amazon still needs authorisation from the US Federal Aviation Administration to fly the drones and it also said it was working with local officials in Lockeford to obtain permission to conduct these deliveries. However, it would have been strange for Amazon to make an announcement if it didn't believe the required approvals would be given. That is despite reports that an Amazon drone crashed last year during testing, causing a forest fire.
Amazon didn't refer to this in its blog, but instead pointed to the safety aspects of its 'sense and avoid' system that has taken years to refine. In fact, it has created more than two dozen prototypes, with its latest version – the MK27-2 – having a hexagonal shape for greater stability and propellers that have been specifically designed to minimise high-frequency sound waves.