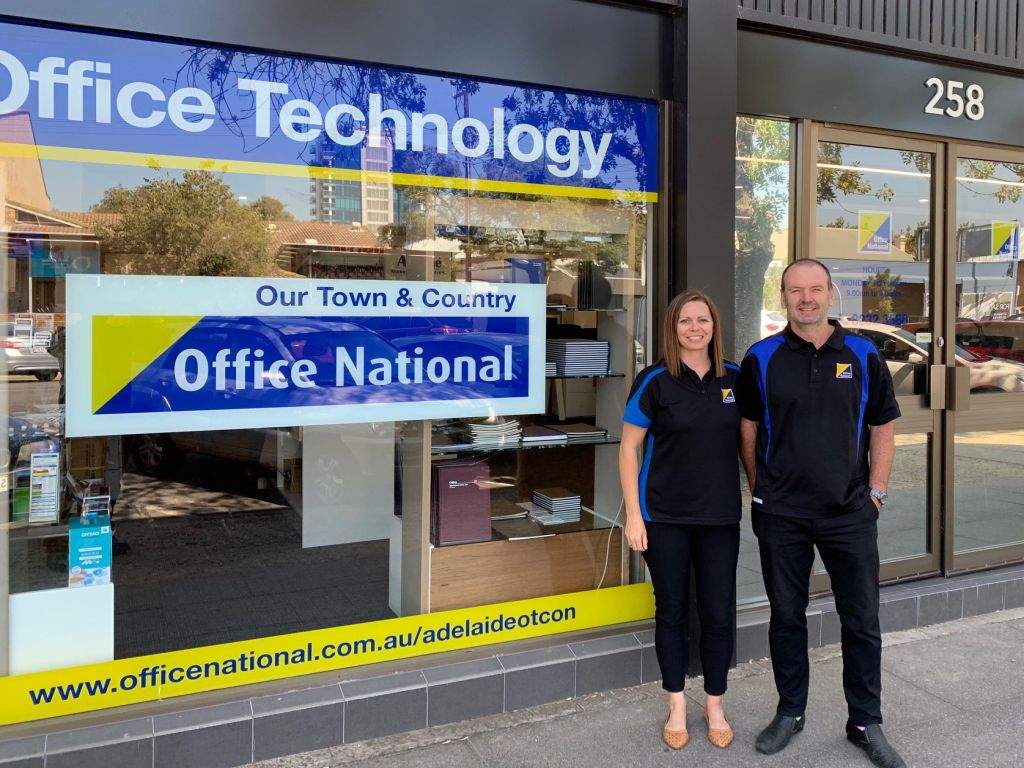 Our Town & Country Office National expands to Adelaide
It's also a town like Adelaide for Our Town & Country.
Alice Springs-based Our Town & Country Office National has broadened its base with the acquisition of Adelaide Central Office National.
Previously owned by Nick Murphy, Adelaide Central is located in Halifax Street in Adelaide's CBD and has been rebranded as Our Town & Country Office National.
OT&C's Matt Strawbridge told OPN that the Adelaide business will be run on the same lines as the substantial Alice Springs operation, which has been owned by Strawbridge and wife Sinead for 11 years.
The business had been operating in the outback centre for around 30 years and was one of six original members of the Office National network.
In 2013, the couple, who originally came from Adelaide, invested $2.7 million in a new showroom complex in Alice Springs' light industrial precinct.
"It's basically a smaller version of Alice, where we pick (orders) from the shop floor," Strawbridge said.
Pictured; Seona (sister of Sinead Strawbridge) and Andrew Dayman outside OT&C Adelaide.